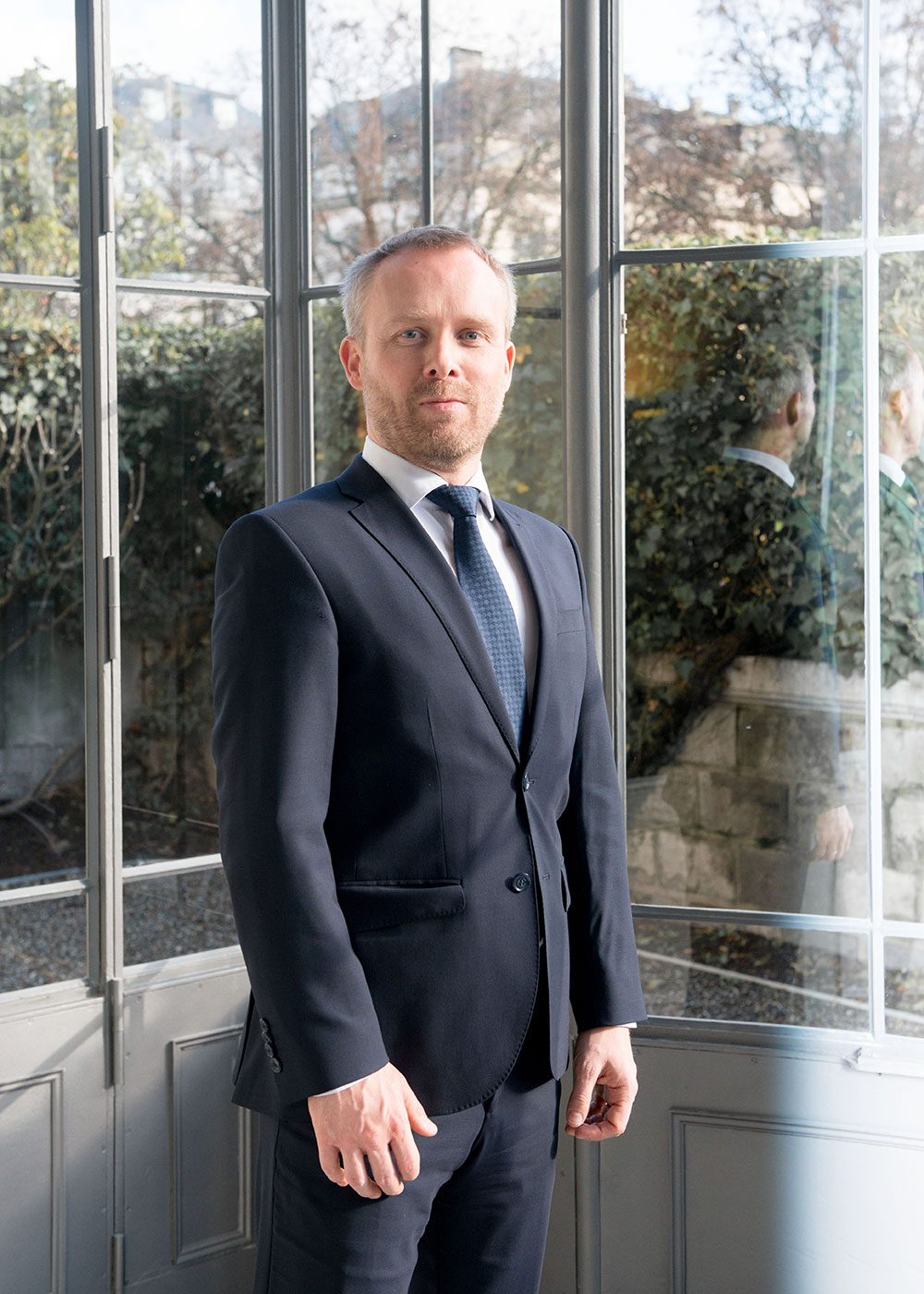 David F. Braun
Junior Partner
David F. Braun is specialised in national and international litigation in matters of civil liability, banking and financial law, as well as construction law.

After having worked in the legal department of an insurance company, and then in various prestigious business law firms for over 10 years, David F. Braun joined Köstenbaum Avocats in 2016.
In 2021 the Swiss Bar Association awarded him the title of "Specialist lawyer SBA liability and insurance law".

With a main focus on the resolution of commercial disputes, David F. Braun offers his clients his experience and insightful knowledge in order to handle complex cases by proposing solutions that are adapted to the relevant issues and parties involved.

He also advises his clients on labour law and tenancy law matters, as well as on economic criminal law matters.
Spécialisations
Civil liability and insurance

When your own civil liability comes into question or you have suffered damages, we will guide you, whether vis-à-vis adverse parties or in your dealings with relevant insurance companies, calling on our expertise in this field.

Banking and financial law disputes

In a field as demanding as banking and financial law, we offer you our expertise, our representation and our counsel relating to disputes arising from wealth management, financial investments, credit and all other commercial operations.

Construction and real estate law

Real estate and construction law are technical fields. In order to best assist you with your projects or disputes in this field, whether in your capacity as a company that is active in the real estate and construction sector, or as the owner and client, we are at your service to provide follow-up and personalised legal assistance.

Whether private or commercial, a lease requires attentive legal support, which we are able to provide thanks to our years of experience in this field. Whether it is to ensure the rights of tenants or legitimate claims made by owners, we are here to listen to your needs and are prepared to offer you our best services.

Knowing your rights or having them recognised either as an employee or employer is vital to ensuring healthy and productive professional relationships. In the event of a dispute, we follow up on many issues, such as the analysis and drafting of employment contracts, hiring procedures, individual and collective disputes and many other practical matters related to labour law.

Economic criminal proceedings

We offer you our expertise in relation to matters of economic crime (white-collar crime), as well as in cases of unfair management, fraud, money laundering and corruption.